Let's just get something out of the way first. Reports are coming in that Kimye's baby finally has a name and that name is...

North West.

Seriously? Is that a joke? Was Kim so delirious on meds and hormones that she actually went along with Kanye's cockamamie idea? Do they think they've got the next Blue Ivy on their hands?? Hopefully this is another faulty media report (much like Kaidence) but I've got a feeling that this is the real deal.
Kim, when she comes to her senses about the name choice. I hope E! captures it all on camera for us!
Alright, on to other things!
I started the Advocare 24 Day Challenge again yesterday! Feeling pretty good about Day 1 but not fabulous. Here's the breakdown:
5:30a - chug the fiber drink while getting ready
6:15a - drink Spark and eat an egg cup while on the road to school (drive takes about 1.5 hours with traffic)
11:30a - spark and Think Thin bar on the road back to Houston
12:30p - hummus, baby carrots, celery slices
6:30p - Starbucks protein bistro box (minus the cheese) and a tall unsweetened passion tea lemonade

I drank about 60 oz of water throughout the day. Based on my weight, I should drink closer to 70 oz.

I went to Pure Barre yesterday afternoon as well. That's one thing I'm focusing on doing differently this time around - exercise. The first time I did the cleanse it was right after my wreck and I couldn't work out with my broken hand. Now I'd like to actually eat more and work out.
check out my keek from PB today (caitmregan)


Today should be an easy day to stay on track because I don't have to go to school or clinicals. But Saturday will be a different story. It's my first day at clinicals and it will be a long one - 7a to 7p. I'm not sure what the policy is about drinks on the floor so I'm anticipating struggling with my water intake too.
That's a lot of cleanse talk, so I'll post my starting stats later on. I'm trying to blog everyday during the cleanse even if it's a super short post!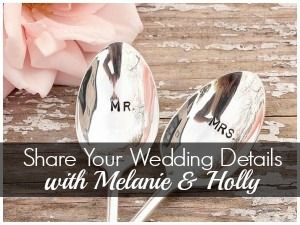 I've hesitated to post much about our wedding because I a) am still in the planning phases and b) sort of want things to be a surprise for our guests. Not that we're planning anything crazy, but I'm only having one of these things so it takes the fun out of it if my guests know all the details prior to the day, right? Of course, that's assuming that any of my friends/family actually read this little ole' blog...
But two blog ladies that I adore are doing a link up and I love a good link up!

Here's my wedding problem - B and I are planning on having different numbers of people in our wedding parties. I think it's weird but I also can't find a solution so I'm trying to accept it. I'll have 5 people on my side and B will have 8. I think 8 is A LOT for anyone, but especially a guy. I know, I know - stereotype. And if those people mean something to him then it matters to me. But I'm struggling with how to make it not look weird.
Do we have the guys lined up at the front from the start and the bridesmaids all walk down solo?
Do we have 3 of the 5 bridemaids walk down with 2 groomsmen each?
Do the guys all walk up together and then the girls all together?
Do 3 guys walk up alone and then the remaining guys pair up with bridesmaids for the walk?

Seriously, any advice you have for me is good advice at this point. Except suggesting that we change our numbers. I don't have any more close girlfriends I feel comfortable asking and B's only suggestion to cut his list down is to eliminate my 2 brothers from his side. Um, not an option.
at least my friends can make me laugh - look at those emoji!!
Hopefully there are some good ideas floating around out there cause I'm in serious need of help!
PS - It would make my day if you followed me on Bloglovin! You know, if you liked what you read and are interested in more of the same :)